"[A] PR blog & spin-free zone… dedicated to cutting through the crap in online public relations and social media issues with blunt honesty, hard questions, and a healthy dose of skepticism."
That's how I described NakedPR in its early days (having launched in late 2006). It's largely how I'd still describe NakedPR today.
With its 2021 re-launch, NakedPR will still touch on issues in online public relations and social media with an emphasis on transparency, ethics, and embracing common sense and critical thinking. Moving forward, however, I'll spend significantly more time exploring blogging and broader digital publishing and media issues.
In other words, you can think of the "New NakedPR" as the same old NakedPR with a slightly wider focus and 50% less swearing (on a good day).
Want to know more? Read The Evolution of NakedPR. 

Jennifer Mattern's NakedPR.com has an appropriate mixture of sarcasm and saltiness for an industry that sometimes seems to exude rosiness… Postings are well-infused with wit and honest deprecation without going beyond the bounds of honest and careful analysis… Mattern's blog seems to give the industry [a] collective gut-check.
Brendan
Social Media for PR Writing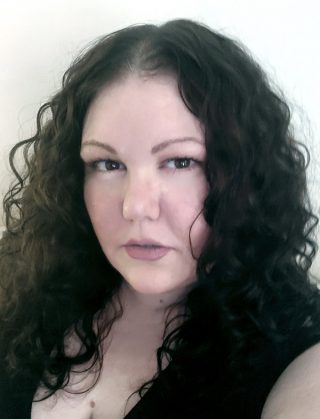 About Jennifer Mattern
In 2004, I moved from nonprofit PR to specializing in online PR and social media for creative professionals and small, mostly online, businesses.
To date, I've worked with everyone from musicians and authors to professional athletes and online entrepreneurs. I've also worked in web development and digital publishing for nearly 20 years, and that's where much of my focus falls today.
Whether I'm working as a writer, publisher, or consultant, my emphasis is on truth, integrity, and cutting through bullshit.

Jennifer Mattern calls Naked PR a "spin-free zone…dedicated to cutting through the crap in online public relations…issues." That's just what she does, and she does it well. Her bluntness refreshes and informs.
Drea Knufken
BusinessPundit.com